You'll Juana look great!
We have a wide selection of beach attire for both him and her.
Pick out yours and then ask your bartender for a dot to put on our map," Where Do You Wear Your Juana Wear?"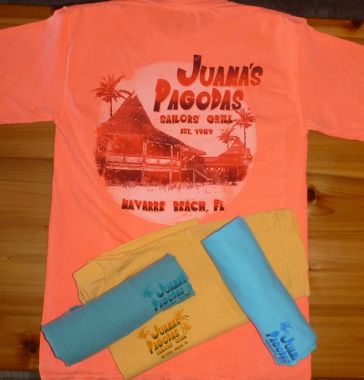 "New" Vintage T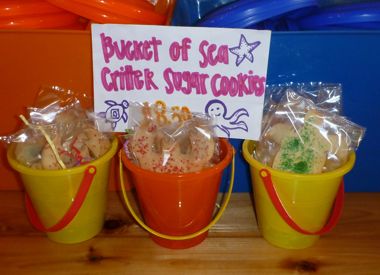 Bucket of Suger Cookies from our bakery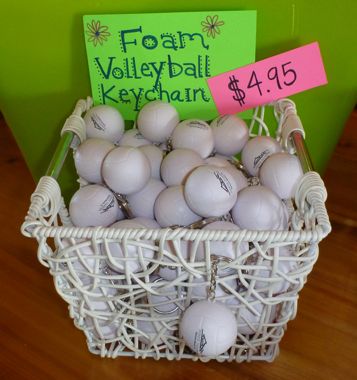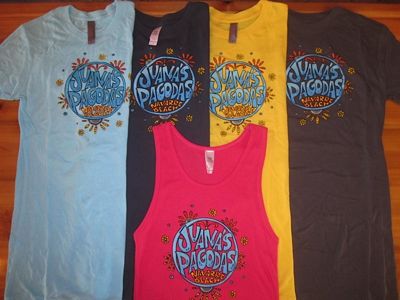 Floral Circle Junior-fit T & Rib Tank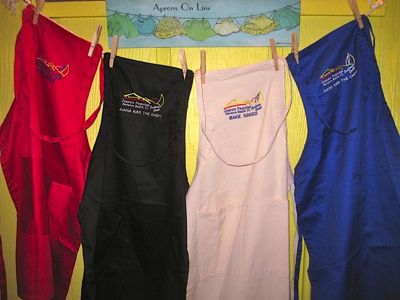 APRONS...you'll JUANA be cookin' in style!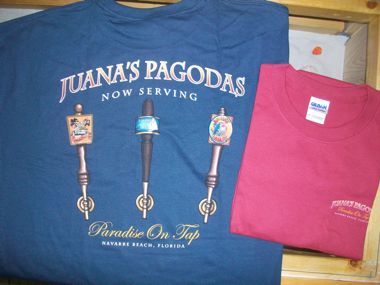 Paradise On Tap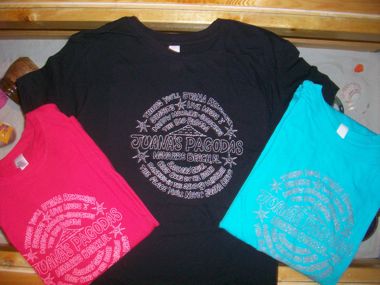 Things You'll Juana Remember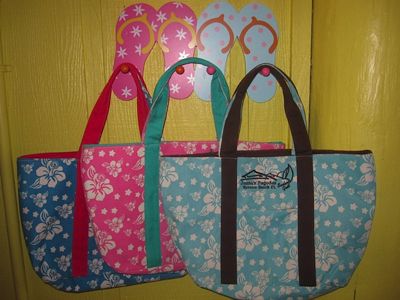 Beach Tote Bag...you won't JUANA go to the beach without one!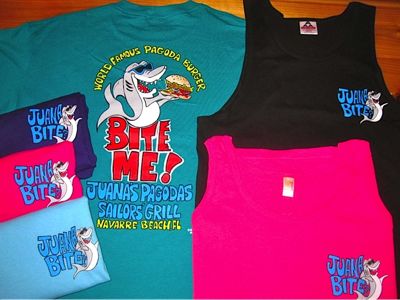 SHARK "BITE ME!" Available in Tee & Tank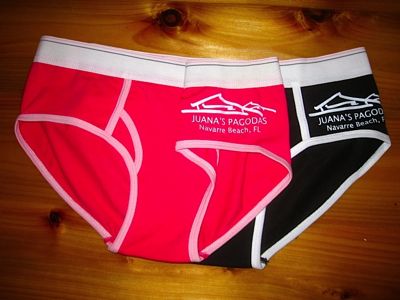 Boyfriend Briefs for Ladies...what are you wearing under there?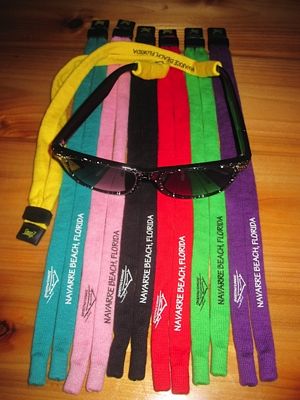 SNUGZ Eyeglass Retainers...assorted colors.
You wouldn't JUANA lose your sunglasses would you?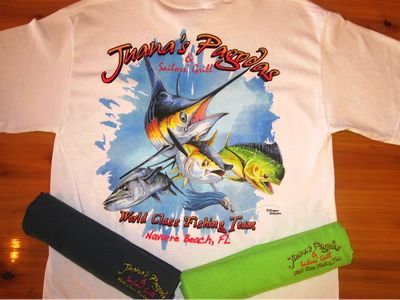 Juana's/Sailors' World Class Fishing Team T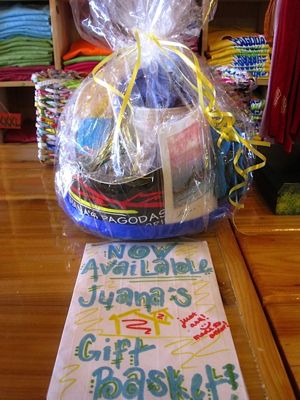 GIFT BASKETS available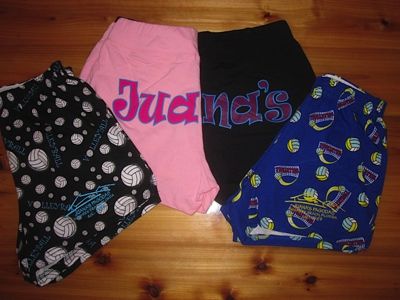 Ladies Shorts Juana's (Black & Pink) / Volleyball shorts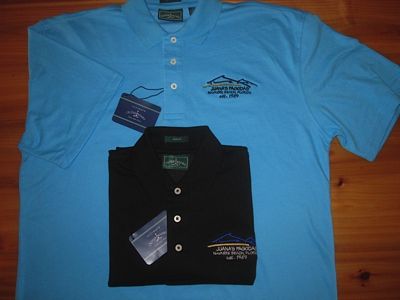 Men's POLO shirt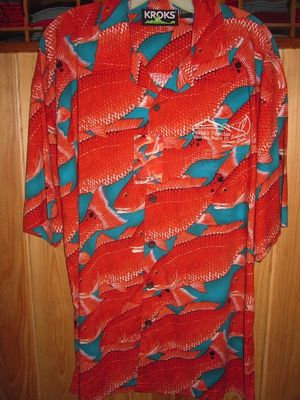 Men's Button-down one-of-a-kind REDFISH shirt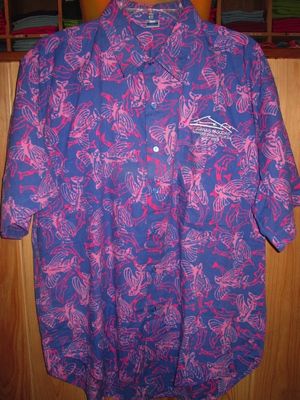 Men's Tropical Bahama Button-down Shirt...asst. styles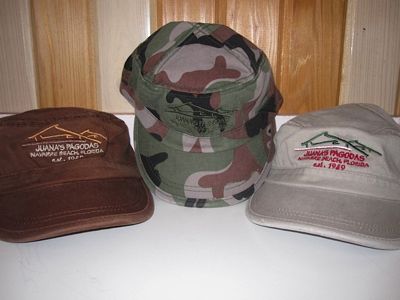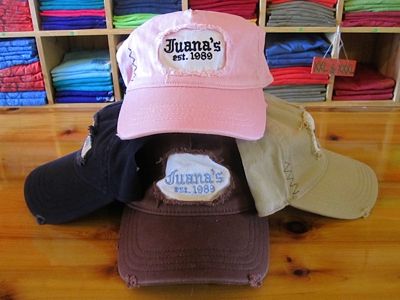 PATCH CAPS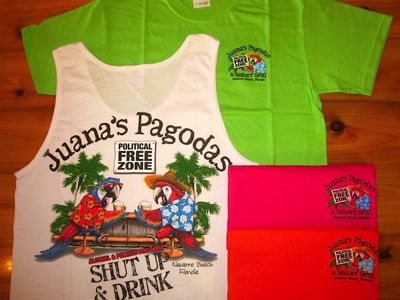 Political Free Zone Tee & Tank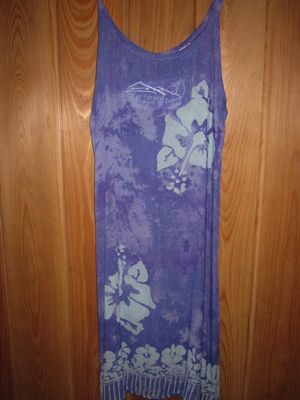 Ladies Tropical Sundress...assorted designs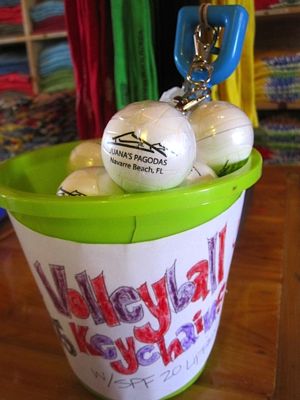 Volleyball Keychain with SPF 20 lip balm inside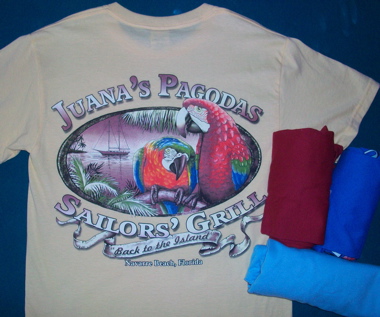 Back To The Island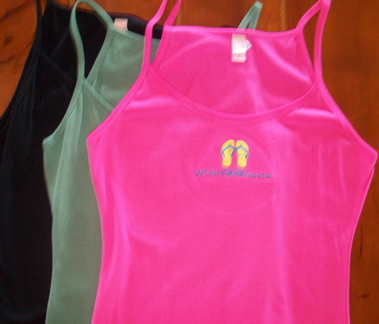 Girls Just Juana Have Fun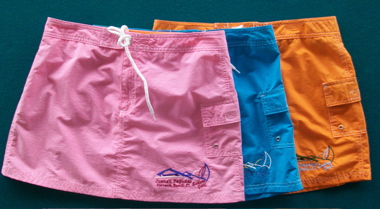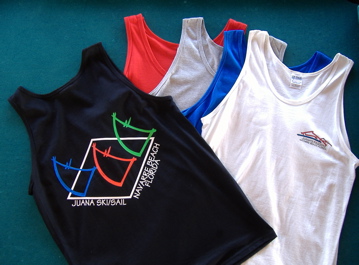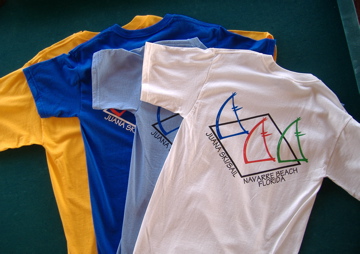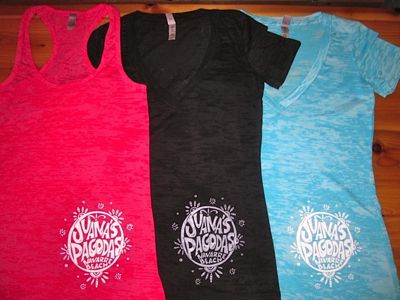 Sheer BURNOUT v-neck Tee and Razorback Tank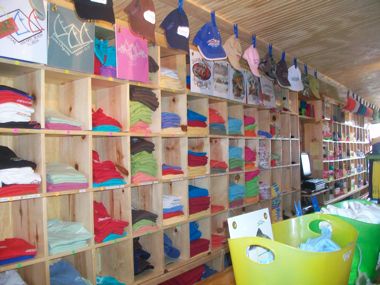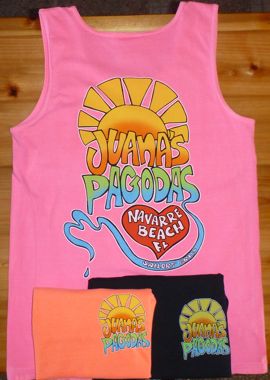 "New" Love Juana's Tank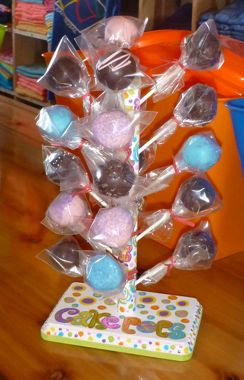 Cake Pops from our bakery...yummy!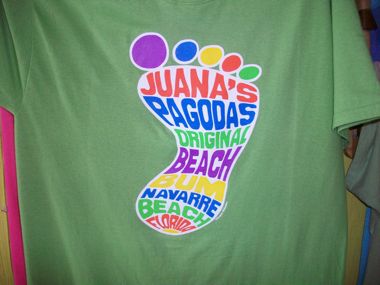 Original Beach Bum (Adult & Youth)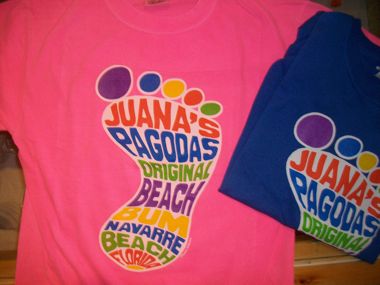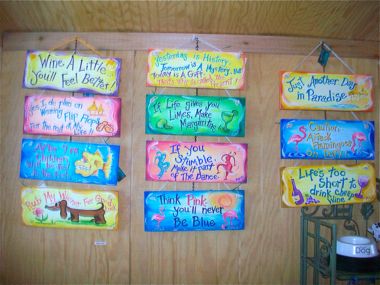 Local Beach Art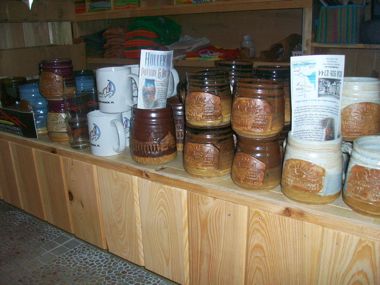 Locally Crafted Mugs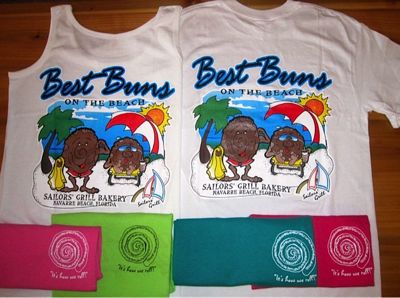 BEST BUNS on the BEACH Tee's & Tanks... "It's how we roll!"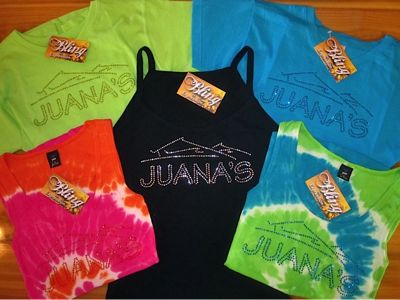 JUANA'S "Bling" T's, Tye-dye Tanks & Spaghetti Strap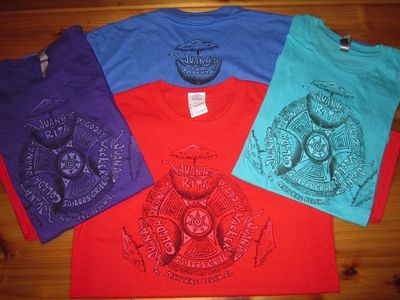 3 Coconuts...Men's & Ladies Style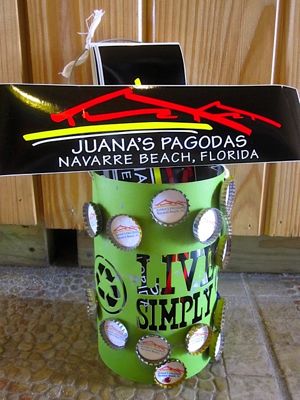 BUMPERSTICKERS & Recycled BOTTLECAP magnets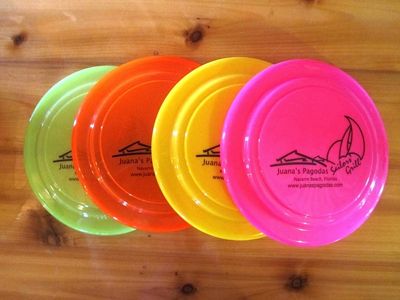 FRISBEES...for sale individually or can be included with
the children's meal on our menu.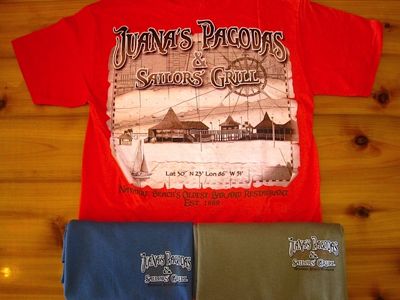 Our popular LEGENDS Tee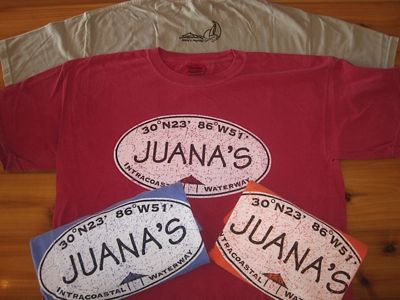 A change of ATTITUDE when you visit our Longitude & Latitude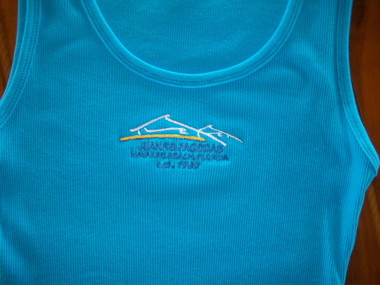 Ladies Embroidered Tank

Same Beginnings T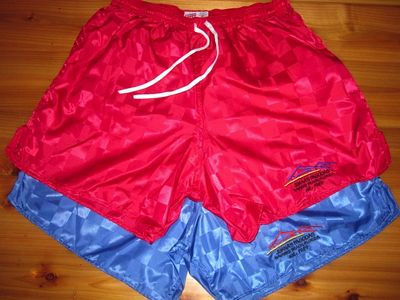 Men's Nylon Drawstring Shorts...great for any sport you JUANA play!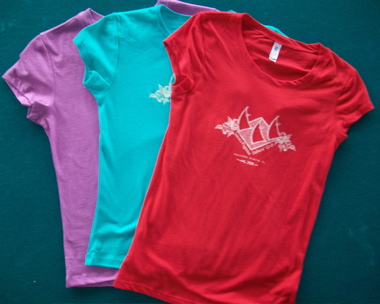 Classic Remake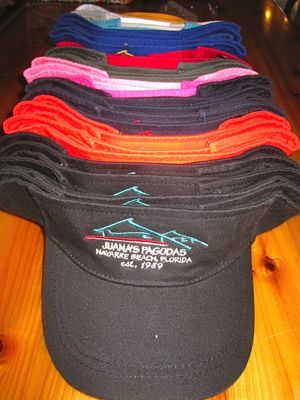 Drink specials on Tuesday if you have a Juana's hat or visor.
They come in lots of colors!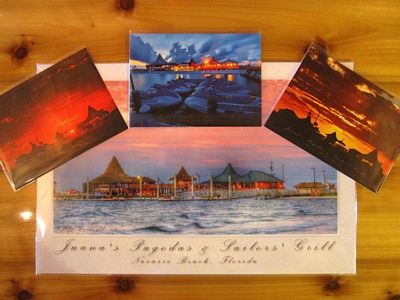 BEAUTIFUL Posters & Postcards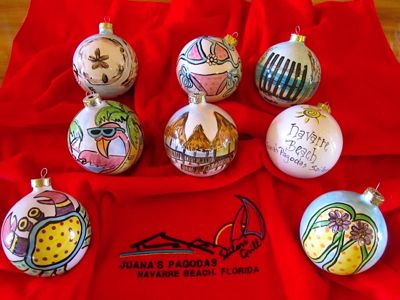 Embroidered BEACH TOWEL & hand-painted ORNAMENTS
by local artist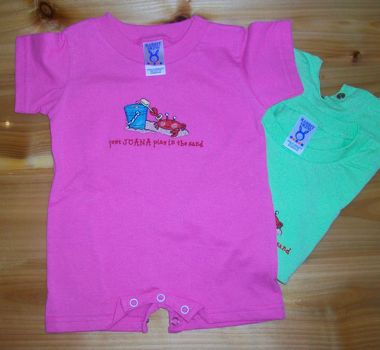 "Just Juana Play In The Sand" Rompers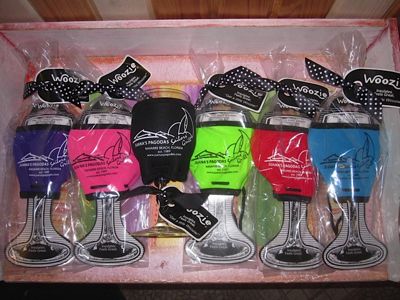 JUANA keep your wine cool?
Get a WOOZIE, the original wine glass koozie.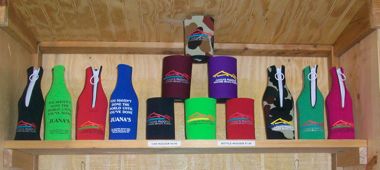 Keep your beer icy with our neoprene can and bottle huggers.
Thursdays are Juana Hugger Day.....
.50 off regular priced drafts with your Juana Hugger.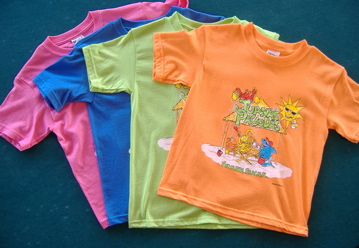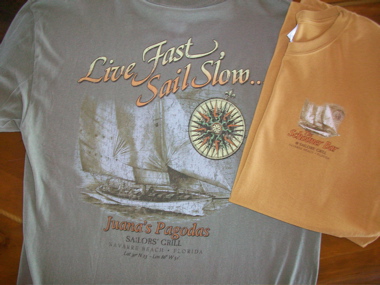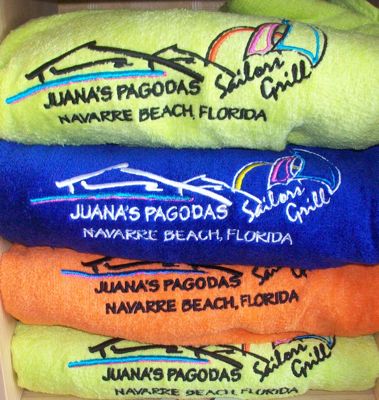 Embroidered Beach Towels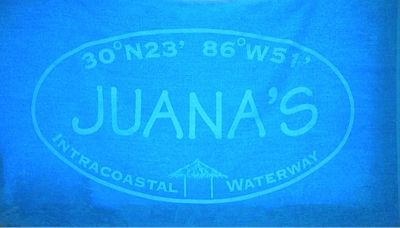 EXTRA LARGE Beach Towel